The Soapbox publication featured the best in local food, fashion, art and design in Nelson Mandela Bay. It grew into a multi-platform brand that stretched across both digital (website, blog and mobile app) and print platforms. It even achieved its 15-seconds of fame on an episode of Come Dine With Me South Africa.    
Each monthly issue featured carefully curated articles that took the reader behind some of Nelson Mandela Bay, and South Africa's, most loved brands including; Masterton's Coffee and Tea Specialists, Vovo Telo, Something Good Roadhouse, the Music Kitchen, The Richmond Hill Music Festival, Design Indaba Simulcast, The Collective Graduate Fashion Show and Mohair South Africa - just to name a few.
The Soapbox's online platforms also featured video interviews by some of South Africa's most respected theatre performers during the National Arts Festival, including Lizz Meiring, Tim Plewman and Thembi Mtshali-Jones.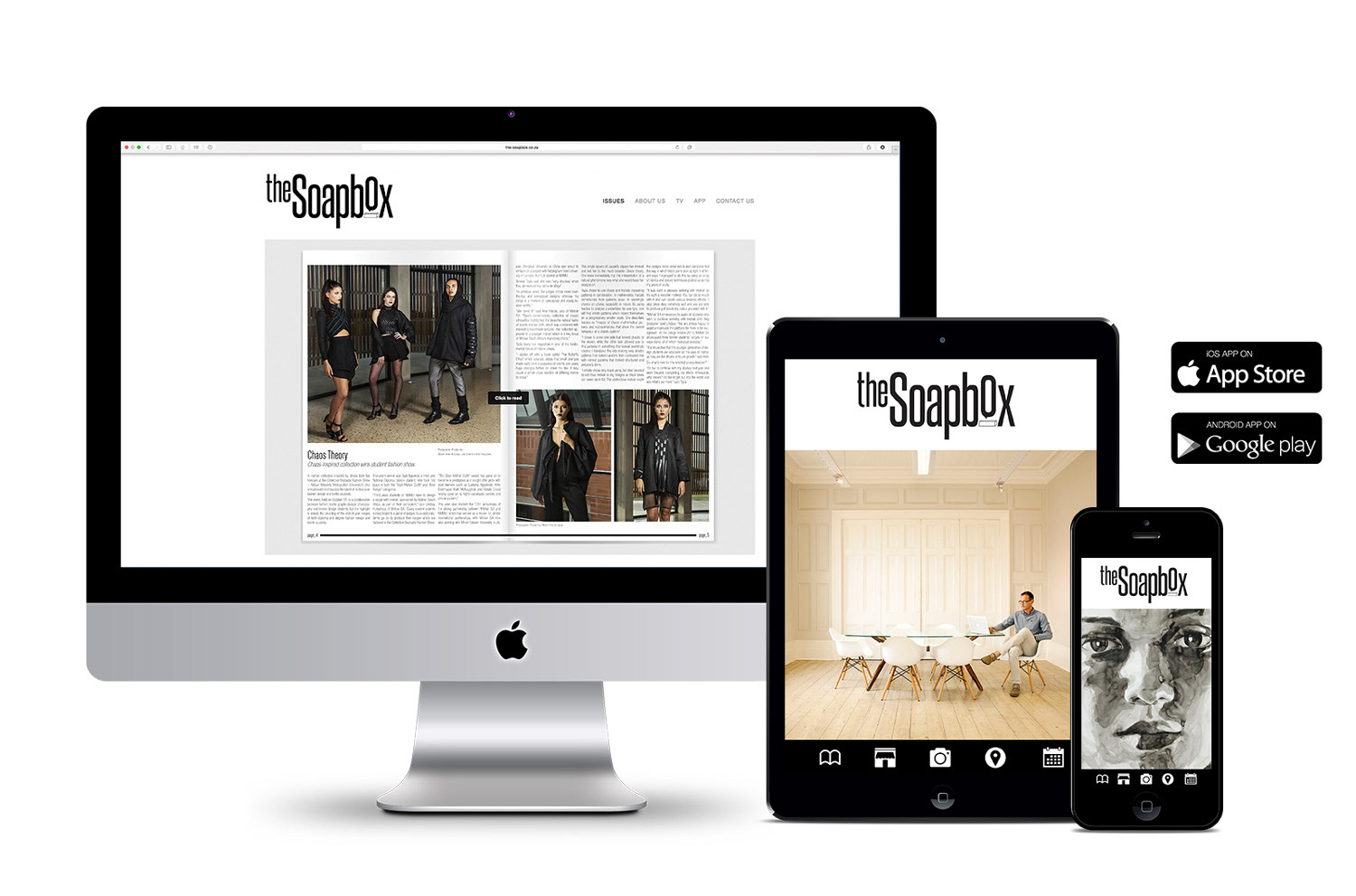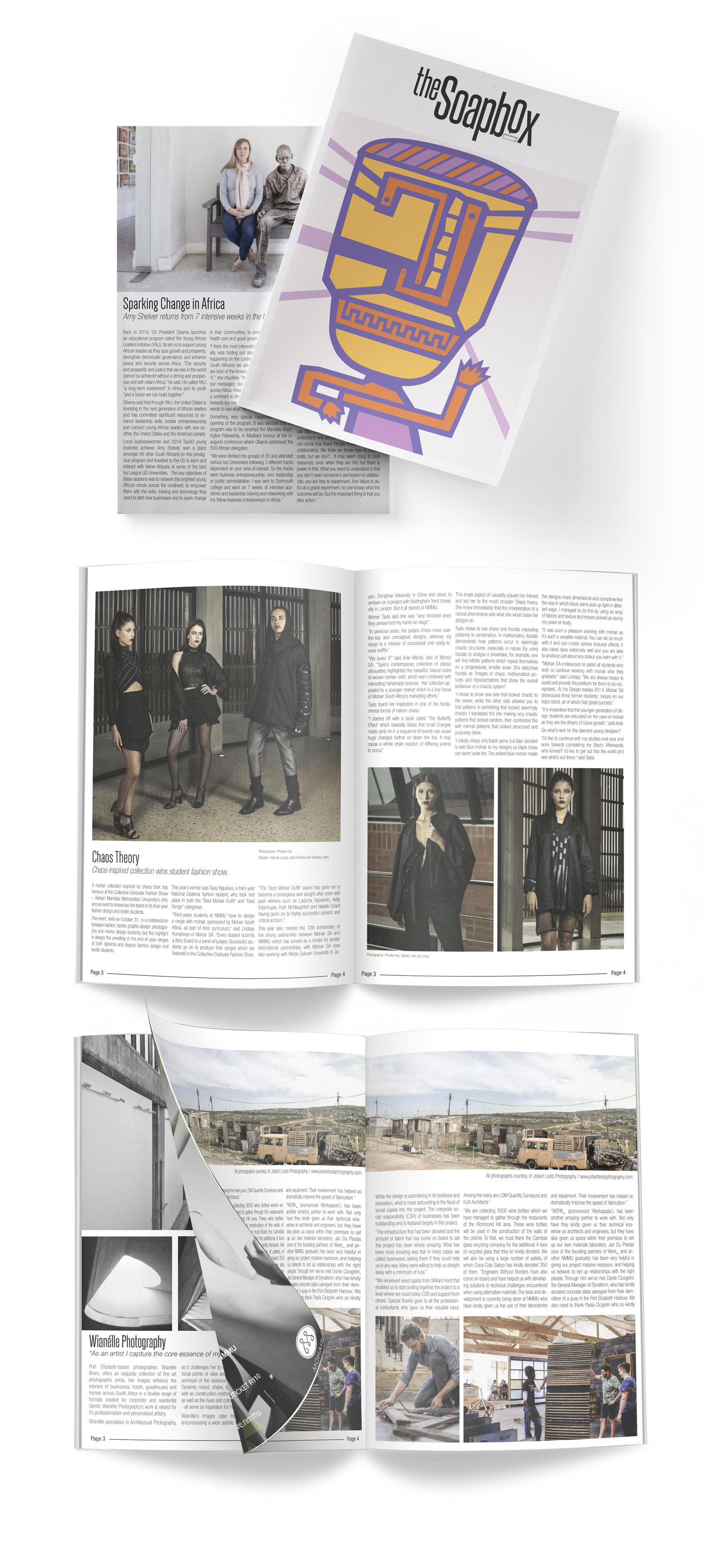 Ampersand provided The Soapbox with the following creative assets;
- Company Name
- Brand Strategy and Positioning 
- Corporate Identity Design 
- Website Design 
- Mobile App Design 
- Design and Publication of Monthly Issues
- Article Writing 
- Photography (Article and Cover Images)
- Videography (Video Interviews)​​​​​​​

Services: Brand Development, Graphic Design, Photography, Videography, Copywriting, Website Design & Mobile App Design.